Vietnam - VCS & VCS B

VCS
VCS B

2013 Season

2015 Season

2016 Season

2017 Season

2018 Season

2022 Season

Glorious Arena
VCS 2022 Summer Season

Tournament Information
Organizer
Riot Games
Vietnam Esports
Format
Round Robin
Location & Dates
Region

Vietnam

Event Type
Offline/Online
Country



Vietnam

Address
GG Stadium
Start Date
2022-07-07
End Date
2022-??-??
Broadcast
Streams

YouTube
Full List
Social Media & Links
The 2022 Vietnam Championship Series Summer Season is the second split of the fourth season of Vietnam's fully professional League of Legends league as an independent region. Eight Summer Season teams will compete in a round robin group stage, with the top four teams continuing to the playoffs.
Overview
[
]
Format
[
]
8 teams participate
Double Round Robin
Matches are best of three
Teams are ranked by match wins followed by game differential

Show Tiebreaker Rules
Advancement:

Top 6 teams advance to Playoffs
Bottom 2 teams drop to the

VCS 2023 Spring Promotion

Each team can register up to 10 players for their line-up at the same time
Prize Pool
[
]
Participants
[
]
1 Luxury Esports' spot is transferred to Team Whales in the GCD.
Results
[
]
VCS 2022 Summer Standings

Team
Series
Games
Str
1
⁠⁠AS Esports
0 - 0
0%
0 - 0
0%
0
1
⁠⁠CERBERUS Esports
0 - 0
0%
0 - 0
0%
0
1
⁠⁠GAM Esports
0 - 0
0%
0 - 0
0%
0
1
⁠⁠Genius Esports
0 - 0
0%
0 - 0
0%
0
1
⁠⁠Saigon Buffalo
0 - 0
0%
0 - 0
0%
0
1
⁠⁠SBTC Esports
0 - 0
0%
0 - 0
0%
0
1
⁠⁠Team Secret
0 - 0
0%
0 - 0
0%
0
1
⁠⁠Team Whales
0 - 0
0%
0 - 0
0%
0
Match Schedule
[
]
VODs & Match Links
[
]
Timeline
[
]
Individual Awards
[
]
Season MVP Standings
[
]
 
 
 
MVP Standings
Rank
Points
Player
Tournament Awards
[
]
Roster of the Season
[
]
Media
[
]
Streams
[
]
Broadcast Talent
[
]
Regular


Lê "

Bảo Ngọc

" Huỳnh Bảo Ngọc - Host/Interviewer

Trương "

Mai Dora

" Vũ Quỳnh Mai - Host/Interviewer

Huỳnh "Lu" Hải Hoàng Luân - Play-by-Play Caster

Bùi "Eros" Hữu Trung - Play-by-Play Caster

Lê "Lê Khôi" Minh Khôi - Play-by-Play Caster

Lê "Đức Lợi" Đức Lợi - Color Caster/Play-by-Play Caster

Nguyễn "Đức Mạnh" Đức Mạnh - Color Caster/Play-by-Play Caster

Đoàn "An Ám Ảnk" Mạnh An - Color Caster

Lê "Văn Tùng" Văn Tùng - Color Caster/Play-by-Play Caster

Nguyễn "Ling" Mạnh Linh - Color Caster

Unofficial English


Tom "

Everyday

" Newing - Host/Play-by-Play Caster

Noah "

Yulwei

" Schaar - Analyst/Color Caster

David "

Mabinogi

" Moss - Analyst/Color Caster
Articles & Interviews
[
]
Announcements
[
]
Location
[
]
VCS
Ho Chi Minh City
GG Stadium
Capacity - 120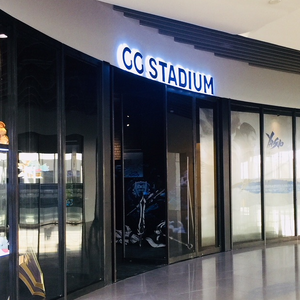 Additional Content
[
]
Viewership Statistics
[
]
Additional Links
[
]
Viewership Statistics
[
]
References
[
]