Riot Games Latin America 2019
Liga Latinoamérica
Ligas Nacionales

Regionales
Super Copa
División de Honor
Golden League
Guardians League
Liga de Honor
Liga Master
Liga Nacional Uruguay
Liga Tica de Leyendas

Circuitos Nacionales

Argentina
Chile
Colombia
Costa Rica
México
The 2019 Tica Legends' League (Spanish: Liga Tica de Leyendas 2019) is the biggest League of Legends championship and one of the most important esports events in Costa Rica, furthemore is the first season of the league endorsed by Riot Games. Teams compete for a prize pool and a spot in the LLA.
Overview
[
]
Format
[
]
Top six teams from Closing Season participate
Single elimination bracket
Matches are best of five
1st and 2nd place of the Closing Season get a bye into the semifinals
3rd through 6th place of the Closing Season play in the quarterfinals
Quarterfinals - 3rd seed faces 6th seed, 4th seed faces 5th seed
Semifinals - 1st seed chooses which quarterfinal winner they play, 2nd seed faces the remaining team
Finals - Winners from semifinals play each other.
Prize Pool
[
]
$ 15,000 US Dollars are spread among the teams as seen below:
Participants
[
]
Results
[
]
Match Schedule
[
]
1 Finals match originally scheduled for August 11, was rescheduled to August 18 due to internet issues.[1]
VODs & Match Links
[
]
Media
[
]
Streams
[
]
On-Air Team
[
]
Host:


María "

Kyphas

" De la Paz Garbanzo Robles

Sofia "

Zindana

" Parra

Play-by-play casters:


Felipe "

Timber

" Montoya

Elias "

Kauxtrom

" Monge

Color caster:


Luis "Caveira" Alonso Rodriguez

Daniel "

Burrito

" Risueño
Venue
[
]
Finals
San José
Cine Magaly
Capacity - 557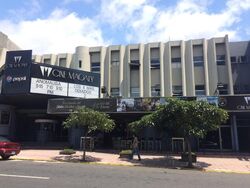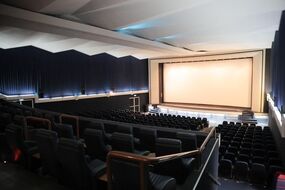 Calle 23, San José, Costa Rica
References
[
]