Riot Games Latin America 2019
Liga Latinoamérica
Ligas Nacionales

Regionales
Super Copa
División de Honor
Golden League
Guardians League
Liga de Honor
Liga Master
Liga Nacional Uruguay
Liga Tica de Leyendas

Circuitos Nacionales

Argentina
Chile
Colombia
Costa Rica
México
The 2019 Latin America League (Spanish: Liga Latinoamérica 2019) is the first season of Latin America's unified fully professional League of Legends league. It is also known as Liga Movistar Latinoamérica, due to sponsorship reasons.
Overview
[
]
Format
[
]
Top six teams from Opening Season participate.
Single elimination bracket.
Matches are best of five.
1st and 2nd place of the Opening Season get a bye into the semifinals.
3rd through 6th place of the Opening Season play in the quarterfinals.
Quarterfinals - 3rd seed faces 6th seed, 4th seed faces 5th seed.
Semifinals - 2nd seed faces top seed quarterfinal winner, 1st seed faces lower seed quarterfinal winner.
Finals - Winners from semifinals play each other.
Winner qualifies for the 2019 Mid-Season Invitational.
Prize Pool
[
]
$ 37,450,000 Chilean Pesos are spread among the teams as seen below:
Place
Prize
Prize (%)
Points
Qualification
Team
1

CLP21,000,000

$30,859.50

56.07%
450
MSI Play-In
⁠⁠Isurus
2

CLP10,500,000

$15,429.75

28.04%
350
⁠⁠Rainbow7
3

CLP3,500,000

$5,143.25

9.35%
250
⁠⁠All Knights
4

CLP2,450,000

$3,600.28

6.54%
200
⁠⁠INFINITY
5
100
⁠⁠Pixel Esports Club
6
50
⁠⁠XTEN Esports
Converted prizes calculated with values provided by http://www.xe.com on March 31, 2019, as follows:
$ 1 Chilean Peso = $ 0.0014695 US Dollars
Participants
[
]
Results
[
]
Match Schedule
[
]
Patch: 9.6
Quarterfinals

Sat 30 Mar - Sun 31 Mar

Sat 30 Mar - Sun 31 Mar

Sun 31 Mar - Mon 1 Apr

2019,3,30,20,00

-

2019,3,31,20,00

 
 
 
 
Sat 2019-03-30
Sat 2019-03-30
Sun 2019-03-31

2019,3,30,20,00

R7

⁠⁠
3
1

2019,3,30,20,00

13:0021:0005:00
⁠⁠

XTN

Sun 2019-03-31
Sun 2019-03-31
Mon 2019-04-01

2019,3,31,20,00

ISG

⁠⁠
3
1

2019,3,31,20,00

13:0022:0005:00
⁠⁠

PIX
Patch: 9.6
Semifinals

Sat 6 Apr - Sun 7 Apr

Sat 6 Apr - Sun 7 Apr

Sun 7 Apr - Mon 8 Apr

2019,4,06,20,00

-

2019,4,07,20,00

 
 
 
 
Sat 2019-04-06
Sat 2019-04-06
Sun 2019-04-07

2019,4,06,20,00

INF

⁠⁠
1
3

2019,4,06,20,00

13:0022:0005:00
⁠⁠

R7

Sun 2019-04-07
Sun 2019-04-07
Mon 2019-04-08

2019,4,07,20,00

AK

⁠⁠
2
3

2019,4,07,20,00

13:0022:0005:00
⁠⁠

ISG
Patch: 9.6
Finals

Sat 20 Apr

Sat 20 Apr

Sun 21 Apr

2019,4,20,20,00

-

2019,4,20,20,00

 
 
 
 
Sat 2019-04-20
Sat 2019-04-20
Sun 2019-04-21

2019,4,20,20,00

R7

⁠⁠
1
3

2019,4,20,20,00

13:0022:0005:00
⁠⁠

ISG
VODs & Match Links
[
]
Individual Awards
[
]
"Player of the Series" Standings
[
]
Series Awards
[
]
Team of the Series
[
]
Media
[
]
Streams
[
]
On-Air Team
[
]
Host:
Play-by-play casters:
Color casters:
Analyst desk:
Live interviews:
Content manager & offline interviews:
Announcements
[
]
Locations & Broadcast
[
]
Finals
Bogotá
Movistar Arena
Capacity - 14,000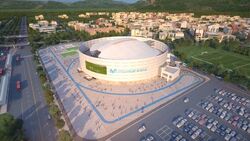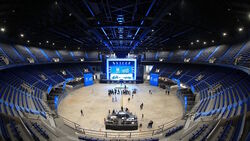 References
[
]