2017 Season World Championship Cycle
International
China
South Korea
TW/HK/MCO
North America
Europe
Play-In Regions

Brazil
CIS
Japan
Latin America North
Latin America South
Oceania
Southeast Asia
Turkey
2017 SEA Events

GPL
Indonesia
Philippines
Malaysia
Singapore
Thailand
Vietnam
The Garena Premier League (GPL) is a fully professional League of Legends league for the entire Southeast Asia region, with 6 teams from 6 countries participating to determine which team is the best in the region.
Overview
[
]
Format
[
]
Six teams participate
Group Stage

Double round robin
Matches are best of one
Top two teams advance to Playoffs

Playoffs

Single elimination bracket
1st place team of Group Stage faces TLCS team, 2nd place team faces VCS team.
Matches are best of five

Winner qualifies for 2017 Mid-Season Invitational
Top 3 teams qualify for Rift Rivals 2017 (3rd place is granted to the semifinals loser with the higher Group Stage finish)
Prize Pool
[
]
Participants
[
]
1 Roster of Team Flash leaves the organization and reforms Team Rigel.
Results
[
]
Group Stage
[
]
GPL 2017 Spring Standings

Team
Games
Str
1
⁠⁠Mineski
4 - 2
67%
1L
2
⁠⁠Kuala Lumpur Hunters
4 - 2
67%
2W
3
⁠⁠Fortius
2 - 4
33%
3L
4
⁠⁠Team Rigel
2 - 4
33%
1W
Playoffs
[
]
Match Schedule
[
]
VODs & Match Links
[
]
VODs & Match Links
Day 1
Team 1
Team 2
Score
Reddit
VODs
⁠⁠

Fortius

⁠⁠

KLH

0 - 1
Link
Vod
⁠⁠

Mineski

⁠⁠

Rigel

1 - 0
Link
Vod
⁠⁠

Fortius

⁠⁠

Mineski

1 - 0
Link
Vod
⁠⁠

KLH

⁠⁠

Rigel

1 - 0
Link
Vod
⁠⁠

Rigel

⁠⁠

Fortius

0 - 1
Link
Vod
⁠⁠

KLH

⁠⁠

Mineski

0 - 1
Link
Vod
Day 2
Team 1
Team 2
Score
Reddit
VODs
⁠⁠

Mineski

⁠⁠

KLH

1 - 0
Link
Vod
⁠⁠

Fortius

⁠⁠

Rigel

0 - 1
Link
Vod
⁠⁠

Rigel

⁠⁠

KLH

0 - 1
Link
Vod
⁠⁠

Mineski

⁠⁠

Fortius

1 - 0
Link
Vod
⁠⁠

Rigel

⁠⁠

Mineski

1 - 0
Link
Vod
⁠⁠

KLH

⁠⁠

Fortius

1 - 0
Link
Vod
Semifinals
Team 1
Team 2
Score
Reddit
VODs
⁠⁠

ASC

⁠⁠

Mineski

3 - 2
⁠⁠

GAM

⁠⁠

KLH

3 - 2
Finals
Team 1
Team 2
Score
Reddit
VODs
⁠⁠

ASC

⁠⁠

GAM

0 - 3
Link
Media
[
]
Peak Viewers
[
]
Data about number of viewers is based on information from Esports Charts:[1]
The tournament's Overall peak was 108 047 viewers
English streams peak was 245 viewers
Streams
[
]
Articles & Videos
[
]
Interviews
[
]
Announcements
[
]
Additional Content
[
]
Additional Links
[
]
Venue
[
]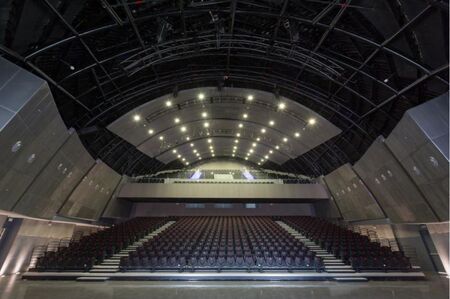 References
[
]
All Garena Events
Premier Leagues

National & Local Leagues

LGS
PGS

2016
2015
2014

TLC

TPL

VCS

2016
2015
2014
2013

Discontinued Leagues

2015
2014
2013

LPLT Qualifiers

TGC Qualifiers

2012