Archive:Leaguepedia Articles/2014 Spring Promotion Matchup Preview - Copenhagen Wolves vs MeetYourMakers
2014 Spring Promotion Matchup Preview - Copenhagen Wolves vs MeetYourMakers
The day of reckoning has come. Three teams face the prospect of relegation to the challenger circuit should they fail to reclaim their LCS spots. Ninjas in Pyjamas, SK Gaming, and MeetYourMakers engage in a best-of-5 deathlock with Kiedys Mialem Team, SUPA HOT CREW XD, and Copenhagen Wolves respectively.
In today's article, we will be looking into the MeetYourMakers vs. Copenhagen Wolves matchup. The two teams are following opposite paths, as the recent rise of the Wolves coincided with MYM's fall.
The Feisty Challenger: Copenhagen Wolves
The Copenhagen Wolves have been dominating the Challenger scene in the past six months. For a long time, the team played with Shook and Rekkles in the lineup. Observers expected a shaky recovery from the departure of the two players, but the Wolves actually improved with Amazing and Forg1ven on board.
The team showcased dominance at the IEM Amateur Tournament in Cologne, and they added that first-place finish to their numerous EUW Challenger Series victories. Riding the momentum, they left no quarter to their competitors in the 2014 Season Promotion Group Stages.
The team's crosshairs are locked on MeetYourMakers, a team they have consistently beaten in the past. The teams have faced off regularly over the last three months, and the Wolves hold a 9W-3L record against MYM. Will they reached the promised land?
The Endangered LCS Team: MeetYourMakers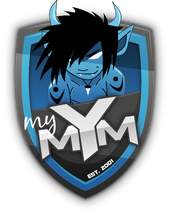 | | ID | Name | Role |
| --- | --- | --- | --- |
| | Kubon | Jakub Turewicz | |
| | Mokatte | Konrad Kukier | |
| | Czaru | Krystian Przybylski | |
| | Makler | Marek Kukier | |
| | Libik | Marek Kręgiel | |
MeetYourMakers entered the LCS in fanfare, edging the Dragonborns in a down-to-the-wire 3-2 series. The Polish team followed it up with a 4W-1L showing at DreamHack Summer, but that was the last sign of dominance they displayed. In fact, MYM ended the season dead last with an 8W-20L record.
Their eighth place finish meant that Czaru and his teammates were unable to choose their opponent. With Ninjas in Pyjamas and SK Gaming skipping the Copenhagen Wolves, MYM find themselves in a dangerous position. However, the Polish players will not go down without a fight, as they are at their strongest when there is only one team they have to prepare for.
Will MeetYourMakers override their losing record with a victory in a best-of-5 that may shape their life for the next months, as they almost did during the EUW Challenger Series Week 13, or will Copenhagen Wolves beat them again, as they did in the IEM Cologne Cross-Realm Qualifiers?
Matchups:
Top – YoungBuck vs Kubon
YoungBuck usually bullies or survives pretty well, and he warrants presence up top (not like Darien, but it's still quite overwhelming). Kubon is mostly dependable. Outcome of this matchup? Will be decided at champ select and jungle ganks.
Jungle – Amazing vs Mokatte
It doesn't matter how much experience Mokatte has, Amazing's mind is critically sharp when it comes to game-time decisions. Mokatte tends to the team's needs primarily, as opposed to Amazing's snowball-oriented approach.
Mid – cowTard vs Czaru
Czaru is the heart and soul of MYM's strategy, which relies heavily on the mid laner's map presence through teleports. cowTard can play a multitude of champs and will generally pick something to fit the team's plan, and that may involve shutting down his matchup du jour. However, CW has to ban
Ahri, lest they embark on a charming death train.
ADC/Support – Forg1ven/Unlimited vs Makler/Libik
MakLibik's primary asset is the longevity and experience of the pairing, and Makler's mechanics may allow MYM to prevent a major onslaught from happening in a 2v2 situation. However, their opponents (CW Forg1ven/Unlimited) may be too much to handle in a snowball scenario. The Bulgarian-Greek connection is an integral component of the Wolves' race to map control, and a thriving CW botlane would be the dagger to MYM's chances at staying in the LCS.

Who will win and why? You can tune in on the show on Twitch.tv Friday at 9PM CET / 12PM PST to find out. Additionally, you can let us know who you think will win in the comment section down below.
Written by Adel "Hype Algerian" Chouadria - @HypeAlgerian
Edited by Darin Kwilinski - @darinjk2
Click Here to return to the Articles Index.